19-11-2020 | Issue 6/2021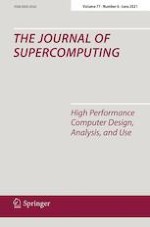 Distributed composition of complex event services in IoT network
Journal:
Authors:

Rasool Esmaeilyfard, Mahshid Naderi
Important notes
Publisher's Note
Springer Nature remains neutral with regard to jurisdictional claims in published maps and institutional affiliations.
Abstract
In this paper, a distributed solution is presented for the composition of complex event services in the Internet of Things (IoT) environments. The composition of objects services in the IoT environment requires scalable and adaptable methods due to the dynamics of the network. The dynamics accommodate both the large volume of objects and the tolerance of object displacement and link failure. The composition of complex event services is more scalable and reusable. The composition of these services is done in several steps. First, the user's goals are transformed into an event schema through a backward-chaining mechanism. Then, the event schema is matched with complex event services in the fog layer. Finally, this event schema is used to access the required services. Besides, heuristic functions are also provided to control network traffic, increase execution consistency, and reduce service failure rates. An extensive evaluation of various metrics has been done. The results show that the proposed solution is scalable and adaptable in a hierarchical IoT network with mobile objects.