01-12-2021 | Original Article | Issue 1/2021 Open Access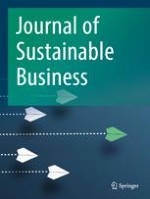 Do Millennials pay attention to Corporate Social Responsibility in comparison to previous generations? Are they motivated to lead in times of transformation? A qualitative review of generations, CSR and work motivation
Authors:

Susanne Rank, Francoise Contreras
Important notes
Publisher's Note
Springer Nature remains neutral with regard to jurisdictional claims in published maps and institutional affiliations.
Abbreviations
CSR
Corporate Social Responsibility
HRM
Human Resource Management
ICSR
Internal Corporate Social Responsibility
ECSR
External Corporate Social Responsibility
MBA
Master's in Business Administration
Introduction
Our review mainly contributes by showing empirical ICSR evidence throughout this HRM employee life cycle, focusing in particular on three important ICSR phases of this cycle: attracting future candidates, then developing and retaining them, and increasing leadership motivation for talented employees to become future leaders. Moreover, the generational perspective is the additional layer of CSR in the HRM framework.
As employees are the human capital for enhancing business success, professional HRM concepts should meet the expectations of the working generations by analyzing their work attitudes and work behavior. In particular, it is worth taking their beliefs into account in internal CSR and work motivation as predictors for their positive, supportive work engagement, as major HR objectives include motivating and retaining the working employees.
The aim of our review is to discuss research evidence concerning work beliefs, i.e., internal CSR perceptions, work, and leadership motivation in the light of the generational differences. We applied the qualitative review method by searching for the key words "generations, work values, leadership motivation, CSR, ICSR, external CSR (ECSR), and HRM" within academic databases (e.g., EBSCO) in relation to academic studies and studies by well-known consulting companies. The timeframe for the major search was from 2000 to 2020, even though some early "historical" studies are included as a starting point for our review. About hunderd studies were ultimately integrated in our qualitative review.
The structure of this paper is as follows: After discussing the research on generational work values, we structured our later ICSR review along different HR phases of the employee life cycle, i.e., the attracting, recruiting, developing and retaining, and leadership motivation of different generations. Finally, we draw conclusions about theoretical and practical implications for HR professionals (including limitations) concerning how to specify and define the existing HR measures for attracting, recruiting, developing, and retaining those generations in their business careers.
Deep dive on generational work motivation and values: are Millennials special?
Reviewing the impact of ICSR on enhanced employer attractiveness and employee commitment: do Millennials concern themselves with ICSR?
Employee perception of the external CSR activities of their companies (i.e., social performance in communities and legal or ethical behavior of companies) was the first focus of CSR studies: Brammer, Pavelin, and Porter (
2009
) specified a general CSR attitude from corporate social performance (CSP). CSR is a perception based on CSP resulting from an evaluation of the concrete external CSR activities of a company for the benefit of society or social welfare. Paul, Meyskens, and Robbins (
2011
) defined CSR as a mindset or sensitivity for CSP. They found that students from the USA with a high cross-cultural sensitivity were more sensitive to CSR. Their conclusion was that a global mindset of international managers requires external CSR and cross-cultural sensitivity. Intercultural differences occur between countries concerning whether civil rights are respected or not (Brammer et al.,
2009
) and whether CSR has a basic national infrastructure (Halkos & Skouloudis,
2016
). Research discovering the link between internal CSR and organizational attractiveness concentrates on the external CSR reputation related to social welfare as well as on the internal CSR related to the workplace (see Glavas,
2016
; Gond, El Akremi, Igalens, & Swaen,
2010
).
First, we briefly review ICSR research by focusing on two phases of the HRM employee life cycle: attracting & recruiting and developing & retaining. Concerning the first phase, attracting and recruiting, most of the research was conducted by exploring CSR perceptions of students in the USA representing the young job-seeking generations. In other cases, the sample and the country are specified below. For each of the HR phases, we finally focus on our specific key issues of whether studies report generational differences in CSR perceptions.
Attracting and recruiting
Future studies should investigate a cross-sectional comparison among different job seekers or employee demographics (with age/generations, gender, and nationality), as the interactive impact should be identified in different national contexts. As diverse workforces coming from different local contexts work together globally, future research should incorporate those demographic settings (like nationality) for comparing those settings and predicting interactive effects on ICSR.
Developing and retaining
A considerable number of studies across countries confirm this relationship. However, external CSR activities within the social community were the main focus of the reviewed studies. Some current studies investigated ICSR perceptions.
In general, a positive impact of internal and external CSR perceptions on employer attractiveness, job satisfaction, employee identification, affective commitment, and work engagement can be identified. In this disruptive twenty-first century with its major transformations, this is good news for establishing CSR as an excellent basis for sustainable business with positive CSR work values and behavior.
Generational differences in leadership motivation for succession management
Conclusion
Theoretical implications
After reviewing big research streams (work motivation and values, impact of ICSR beliefs on attracting/recruiting, developing & retaining and leadership motivation), we slightly identified the generational impact: Millennials are concerned about ICSR, but HR managers have to consider the context of their workforce. Therefore, we conclude that solely focusing on expectations of different age groups in the working teams to adapt HR measures is too simple. Moreover, the interplay of employee demographics and ICSR beliefs is worth analyzing by including the gender aspect and cultural dimensions or nationality. As Macky, Gardner, and Forsyth (
2008
) stated, most of the studies have been conducted in the Anglo-American culture, where similar values are shared (Hofstede,
2005
; House, Hanges, Javidan, Dorfman, & Gupta,
2004
). However, subsidiaries of international companies are located around the globe. Therefore, cross-cultural research is necessary to understand generational leadership motivation differences across the European, American and Asian work cultures. There is evidence that Europeans show higher values for personality traits like locus of control than Asians (LOC, i.e., a pro-active attitude to make things happen). The high individualism of the Anglo-American culture is found to correlate highly with an internal LOC (Spector et al.,
2001
). Therefore, when it comes to implementing globalized leadership programs concerning Generation Y, their specific pattern of leadership motivation needs to be recognized. In addition, cultural differences are expected to interact with the generational motivational pattern. Halkos and Skouloudis (
2016
) revealed that CSR is positively perceived in countries with a long-term orientation and indulgence, and perceived negatively in countries with uncertainty avoidance. No impact was found for individualism, power distance and masculinity. In contrast, Wang et al. (
2020
) showed that individualism positively moderates the relationship between perceived CSR and organizational trust or work engagement. The research of the cultural impact on ICSR beliefs shows evidence, but with heterogeneous results. Therefore, further field study in different countries should be conducted.
Limitations
The range of the literature review is limited. The applied review method was more of a qualitative review than a quantitative meta-analytic method. Therefore, this paper serves as an introduction to this field of ICSR research. Future applied research should be conducted to better understand how generational, gender-driven and cross-cultural ICSR perceptions (in broader terms: employee demographics) could foster positive work values, work/leader motivation and work behavior in field settings in international companies, as conducted by Mueller et al. (
2012
).
Practical implications
Overall, diverse workforces make HR work more complex in customizing HRM measures to their needs, but this is worth it for HRM, as innovation and performance rates HRM increase. Thus, the divergence of HRM, i.e., adapting to employee demographics and local needs (Mayrhofer, Brewster, Michael, Morley, & Ledolter,
2011
) is essential to attract, recruit, develop, and retain employees globally. ICSR is a valid basis to work on in HRM to increase organizational performance and manage the big transformation of our twenty-first century. Why this is so important goes along with our major global disruptions: Nowadays, the mission of business goes beyond purely financial business objectives in terms of stakeholder approach, in order to create responsible work behavior and sustainable business success to help our planet survive.
Acknowledgements
None.
We confirm that all authors have approved the manuscript for submission.
We confirm that the content of the manuscript has not been published, or submitted for publication else.
Competing interests
The authors declare that they have no competing interests.
Open Access
This article is licensed under a Creative Commons Attribution 4.0 International License, which permits use, sharing, adaptation, distribution and reproduction in any medium or format, as long as you give appropriate credit to the original author(s) and the source, provide a link to the Creative Commons licence, and indicate if changes were made. The images or other third party material in this article are included in the article's Creative Commons licence, unless indicated otherwise in a credit line to the material. If material is not included in the article's Creative Commons licence and your intended use is not permitted by statutory regulation or exceeds the permitted use, you will need to obtain permission directly from the copyright holder. To view a copy of this licence, visit
http://​creativecommons.​org/​licenses/​by/​4.​0/​
.
Publisher's Note
Springer Nature remains neutral with regard to jurisdictional claims in published maps and institutional affiliations.