Published in: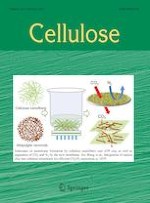 25-01-2022 | Original Research
Durable anti-superbug adhesion cotton textiles decorated with natural borneol-based finishing agent
Published in: Cellulose | Issue 3/2022
Login to get access
Abstract
There is an urgent need to develop novel antimicrobial cotton textiles (CT) because microbial contamination is one of the greatest threats to public health due to the emerging of infectious diseases and drug-resistant pathogens. In this work, an isocyanate group containing borneol-based antimicrobial finishing agent (NCO-B) was developed which can be covalently grafted to the surface of cotton textiles by a simple one-step method. The obtained NCO-B-finished CT (NCO-B-CT) exhibited broad-spectrum antimicrobial adhesion properties against bacteria (
E. coli
), including superbugs (MRSA), and fungi (
A. niger
). Due to its unique antimicrobial mechanism of borneol stereochemistry, the obtained NCO-B-CT is a non-releasing antimicrobial material which causes no skin sensitization and has no cytotoxicity. The mechanical properties of the CT were also improved after this finishing process. Additionally, it displayed durable washing fastness and antimicrobial adhesion properties by bearing 50 times laundering cycles. Therefore, this material may have great potential for application in multifunctional textiles, flexible skin electronics and medical protection.
Graphical abstract
×