2020 | OriginalPaper | Chapter
Dynamic Clustering of Stream Short Documents Using Evolutionary Word Relation Network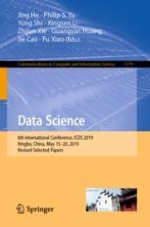 Read first chapter
Authors: Shuiqiao Yang, Guangyan Huang, Xiangmin Zhou, Yang Xiang
Publisher: Springer Singapore
Abstract
The explosive growth of web 2.0 applications (e.g., social networks, question answering forums and blogs) leads to continuous generation of short texts. Using clustering analysis to automatically categorize the stream short texts has been proved to be one of the critical unsupervised learning techniques. However, the unique attributes of short texts (e.g, few meaningful keywords, noisy features and lacking context) and the temporal dynamics of data in the stream challenge this task.
To tackle the problem, in this paper, we propose a stream clustering algorithm
EWNStream
by exploring the
E
volutionary
W
ord relation
N
etwork. The
word relation network
is constructed with the aggregated word co-occurrence patterns from batch of short texts in the stream to overcome the sparse features of short text at document level. To cope with the temporal dynamics of data in the stream, the word relation network will be incrementally updated with the new arriving batches of data. The change of word relation network indicates the evolution of underlying clusters in the stream. Based on the evolutionary word relation network, we proposed a keyword group discovery strategy to extract the representative terms for the underlying short text clusters. The keyword groups are used as cluster centers to group the stream short texts. The experimental results on real-word Twitter dataset show that our method can achieve much better clustering accuracy and time efficiency.