16-06-2020 | Issue 4/2020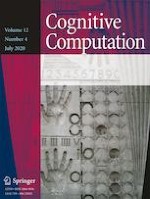 Editor's Note:
Cognitive Computation

and COVID-19
Journal:
Almost every country has been significantly affected by the COVID-19 pandemic, and many have been in a state of lockdown to slow the spread of the infection. The scientific community has been working tirelessly to combat the disease and its adverse effects. ...