2015 | OriginalPaper | Chapter
26. Employing Second Matter from Agricultural Sector in Architecture: A Comparison Between the Italian and Romanian Situation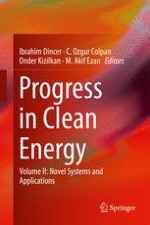 Read first chapter
Authors: Dora Francese, Ana-Maria Dabija, Ovidiu-Horaţiu Teleche, Nicolina Mastrangelo
Publisher: Springer International Publishing
Abstract
This paper deals with the complex issue of wastes and makes an effort to synthesize possible solutions by reuse applications in the building sector.
Architecture as means of transformation of the environment has lately been responsible for a number of impacts, but at the same time it can be considered as a tool for trying to reduce the amount of waste through recycling and reusing by-products and wastes from various sectors.
The paper discusses the employment of wastes in architecture and the necessary change of route from linear to circular processes. Some case studies are shown to compare the situation in the building sectors in Italy and Romania.
The paradigms of the new sustainable society are defined in opposition to those of the last century, and an important input and incentive is noticed toward the promotion of a new market of wastes.
The Romanian architecture of the past had widely employed the green and natural products of the countryside, either from wastes or from specifically growth species. Some examples of local Romanian architecture of the past are shown, so as to illustrate the construction of good quality buildings with waste systems. Then the present situation is shown, both in Romania and in Italy, where wastes from the agricultural sector are recycled, reprocessed, and employed in contemporary architecture, with great amount of sustainability and health benefits for users and for the environment.