2021 | OriginalPaper | Chapter
Energy-Efficient Dewatering Technique for Recycled Films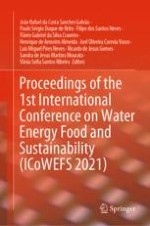 Read first chapter
Authors: Joel C. Vasco, Nelson Silva, Fernando Lagoa, Carlos Capela, Lizete Heleno, Marcelo Gaspar, Nelson Oliveira
Publisher: Springer International Publishing
Abstract
Plastic films used in products packaging represent a significant amount of plastic waste that requires to be recirculated, despite the advantages that these films provide such as longer shelf-life for food products or performance enhancement for many other products. The recycling process for post-consumer plastic waste often requires washing and dewatering procedures to be carried out before the material can be reprocessed and transformed into a new product. The dewatering procedure, in particular, is an intensive energy-consuming process due to the need to remove moisture from the material. Centrifugation is typically used for dewatering, many times supported by air dryers, resulting on a significant high energy consumption and a larger foot-print to install this equipment.
This work describes a novel approach for dewatering shredded films that have been washed to remove contaminants from post-consumer use or post-industrial.
The dewatering system is based on a compression stage in which the material is being pressed to remove the largest amount of water, forming a cake that is dismantled afterwards for transportation to the following recycling step. Consequently, this dewatering approach is fully comparable with the pre-existent ones, providing a throughput of 1,5tonnes/hour with a significantly reduced energy consumption, economic advantages and a quite smaller footprint.