23-01-2020 | Issue 4/2020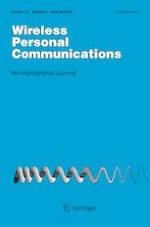 Energy Efficient Routing Structure to Avoid Energy Hole Problem in Multi-Layer Network Model
Journal:
Authors:

Amruta Lipare, Damodar Reddy Edla, Ramesh Dharavath
Important notes
Publisher's Note
Springer Nature remains neutral with regard to jurisdictional claims in published maps and institutional affiliations.
Abstract
Wireless sensor network (WSN) is a communication network with several sensor nodes connected without any wired connection. Sensor nodes in the WSN are battery operated; therefore, recharging or replacement of the sensor node is a crucial task. Efficient energy consumption of sensor nodes is one of the significant challenges in WSN. In cluster based WSN, sensor nodes are grouped to form clusters. Gateway collects data from sensor nodes, aggregates data and transmits to the base station directly or through other gateways using the routing path. This causes heavy traffic load at the sink and forms an energy hole around the sink. In this paper, an energy efficient routing structure using the multi-layer network model is proposed to avoid the energy hole around the sink. The routing structure considers the one-to-one connection for all gateways to balance the overall load on the network. In the designed network model, the number of gateways increases in each layer towards the sink to minimize the traffic load around the sink. The extensive simulations on four different scenarios are performed in terms of network parameters such as the first gateway dies, first sensor node dies, half of the sensor nodes alive over the number of rounds, energy consumption rate and residual energy of sensor nodes and gateways. The experimental results are significant and proven the competency of the proposed algorithm.