23-10-2020 | CIGRE 2020 | Issue 8/2020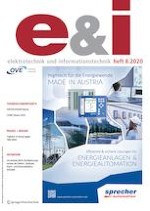 Engineering and validation support framework for power system automation and control applications
Authors:

J. Resch, B. Schuiki, S. Schöndorfer, C. Brandauer, G. Panholzer, F. Pröstl Andrén, T. I. Strasser
Important notes
Paper submitted for the CIGRE Session 2020, SC-B5, August 28, 2020, online.
T. I. Strasser is member of IEEE, OVE and CIGRE.
Publisher's Note
Springer Nature remains neutral with regard to jurisdictional claims in published maps and institutional affiliations.
Abstract
The rollout of smart grid solutions has already started and new methods are deployed to the power system today. But the complexity is still increasing and the focus is moving from a single system to a system of systems perspective. The results are increasing engineering efforts and escalating costs. To address these challenges, this work proposes the concept of an automated model-based engineering and validation framework that covers the overall development process of smart grid applications from specification and use case design to automatic engineering and validation and, finally, deployment and commissioning. This paper provides an overview of the framework concept and introduces a prototypical implementation. Also, it showcases its potential with the help of some examples.