01-04-2014 | Research Paper | Issue 4/2014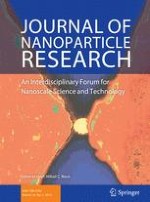 Enhanced paracellular and transcellular paclitaxel permeation by chitosan–vitamin E succinate–
N

-acetyl-

l

-cysteine copolymer on Caco-2 cell monolayer
Journal:
Authors:

He Lian, Tianhong Zhang, Jin Sun, Xiaohui Pu, Yilin Tang, Youxi Zhang, Zhonggui He
Important notes
Electronic supplementary material
The online version of this article (doi:
10.​1007/​s11051-014-2355-9
) contains supplementary material, which is available to authorized users.
Abstract
The aim of this study was to evaluate the underlying mechanism of enhanced oral absorption of paclitaxel (PTX)-loaded chitosan–vitamin E succinate–
N
-acetyl-
l
-cysteine (CS–VES–NAC) nanomicelles from the cellular level. In aqueous solution, CS–VES–NAC copolymer self-assembled into the polymeric nanomicelles, with the size ranging from 190 to 240 nm and the drug loading content as high as 20.5 %. Cytotoxicity results showed that the PTX-loaded nanomicelles exhibited the similar effect to PTX solution (PTX-Sol) on Caco-2 cells, but no toxicity observed for blank CS–VES–NAC nanomicelles. The cellular uptake of PTX was significantly increased by CS–VES–NAC nanomicelles, compared with that of PTX-Sol, due to the possible escapement of P-glycoprotein (P-gp) efflux pumps by endocytosis pathway. Confocal laser scanning microscope (CLSM) images also confirmed CS–VES–NAC nanomicelles could be effectively internalized by Caco-2 cells. More importantly,
P
app
value of PTX-loaded CS–VES–NAC nanomicelles was 2.3-fold higher than that of PTX-Sol, and the efflux ratio decreased by more than 10.8-fold for the nanomicelles. As a consequence of opening of tight junctions and P-gp inhibition induced by free CS–VES–NAC copolymer, the
P
app
value of PTX was almost increased up to 19.5-fold. All the results indicate that CS–VES–NAC copolymer hold great promises as nanocarrier for antitumor drug oral delivery by improving paracellular and transcellular permeation.