18-09-2017 | Erratum | Issue 11/2017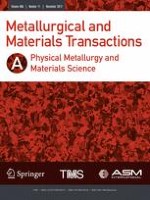 Erratum to: Evaluation of Caustic Embrittlement Susceptibility of Steels by Slow Strain Rate Testing
Author:

R. K. Singh Raman
Due to an error by the author, the reference R.K. Singh Raman, A. Kouklan, and G.P. Simon:
Proceedings (CDROM) Corrosion and Protection Conf.,
Perth, Australia, Paper no. 25, Australian Corrosion Association, 2004, pp. 1–6 should have been included in the list of references as well as cited as a source of the data in Figures 2–7 and Table 1. ...