27-02-2019 | Issue 2/2020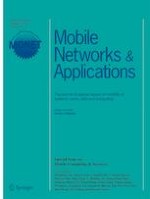 Estimating the Floor Area Ratio of the Vehicular Infrastructure Network Based on Road Grid Cell
Journal:
Authors:

Meiling Li, Jin Ran, Xiaofei Niu, Baiying Shi
Important notes
Publisher's Note
Springer Nature remains neutral with regard to jurisdictional claims in published maps and institutional affiliations.
Abstract
As the material basis for vehicular network, road infrastructure network plays an important role in transportation. Reasonable road network density and traffic demand work as a good foundation for easing the traffic pressure. Based on the defined road grid cell in a grid network, this paper proposes a model to estimate the floor area ratio upper limit from the perspective of traffic demand-supply equilibrium. Based on a typical scenario, an automatic tool was designed, and some parameters were set up to do numerical simulation. The simulation results indicate that the floor area ratio upper limit and the road grid cell area followed the power-law distribution, and the approximate power exponent was −0.866. When the private car percent transferred to 1% of the public transport, the floor area ratio upper limit increased by 2.8%. In the meanwhile, the economic benefits increased by RMB 44.8 million at a road grid cell of 40,000 m2 with the floor area ratio of 2. Finally, it is found that a simple floor area ratio value is deficient in comparison with the current floor area ratio regulations of Jinan. And the corresponding road grid cell area can't be neglected and should be comprehensively considered.