06-07-2020 | Regular Paper | Issue 5/2020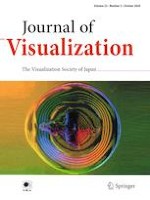 Evaluating the applicability of a phase-averaged processing of skin-friction field measurement using an optical flow method
Journal:
Authors:

Chungil Lee, Taekjin Lee, Taku Nonomura, Keisuke Asai
Important notes
Publisher's Note
Springer Nature remains neutral with regard to jurisdictional claims in published maps and institutional affiliations.
Abstract
The phase-averaged skin-friction analysis based on global luminescent oil film (GLOF) was conducted for periodically fluctuating unsteady phenomena at the frequency of approximately 150 Hz which is estimated based on Karman vortex shedding. An unsteady pressure transducer and a camera were synchronized, and the time-averaged and phase-averaged skin-friction fields were investigated. The time-series image pair data obtained by the camera were decomposed into eight intervals of a phase angle of
\(\pi /4\)
with synchronizing the signal of the unsteady pressure. The phase-averaged result shows the periodical pattern corresponding to the vortices structure generated from the edge of the test model which was not resolved by the time-averaged result. The phase-averaged processing was successfully applied to the GLOF measurement, and the results showed the detail information of skin friction at each phase.
Graphic abstract
×