08-09-2018 | Technical Paper | Issue 4/2021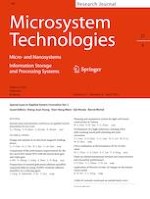 Exploring supramolecular aggregation behaviour of bioactive thiazolidine-4-carboxylic acid derivatives
Journal:
Authors:

R. M. Jagtap, S. K. Pardeshi, Aiman Nabi, Zakir Hussain, Sajjad Husain Mir, Masood Ahmad Rizvi
Important notes
Publisher's Note
Springer Nature remains neutral with regard to jurisdictional claims in published maps and institutional affiliations.
Abstract
A target synthesis of selected biocompatible chiral Thiazolidine-4-carboxylic acid derivatives was attempted to investigate the influence of number, type and position of hydrogen bonding functionalities and solvent molecules in the crystal lattice on the supramolecular aggregation behaviour leading to formation of molecular assemblies. The single crystal X-ray diffraction studies of (
R
)-thiazolidine-4-carboxylic acid (T4CA, zwitter ion form), 2-propionyl T4CA and (
2S,4R
)-3-(
tert
-butoxycarbonyl)-2-(4-methoxyphenyl)T4CA and other reported thiozolidine 4-carboxylic acid derivatives were used to establish the solid state aggregation behaviour. The 1D, 2D and 3D agregrational behaviour of synthesized thiozolidine-4-carboxylic acid derivatives was explored from their crystal packing diagrams and was further extended in light of some appropriate literature reported thiozolidine-4-carboxylic acid derivatives. The explored 1D, 2D and 3D supramolecular aggregrational behaviour in case of the thiazolidine-4-carboxylic acid derivatives can be explored for their further applications as biocompatible supramolecular assemblies towards gas storage, biosensing and template catalysis.