16-11-2020 | Issue 1/2021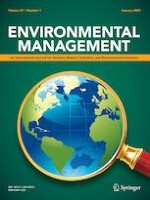 Factors Affecting the Behavior of Large Forest Fires in Turkey
Journal:
Authors:

İsmet Daşdemir, Fuat Aydın, Mertol Ertuğrul
Important notes
Publisher's note
Springer Nature remains neutral with regard to jurisdictional claims in published maps and institutional affiliations.
Abstract
Fire behavior should be estimated accurately and multidimensionally to reduce the dangers and harmful effects of forest fires and to develop effective fire management strategies. Therefore, in this study, the most important factors affecting fire behavior were determined by statistical methods using data of 59 large forest fires that occurred between 1977 and 2017 in Turkey. Some data were obtained from the General Directorate of Forestry, and the remaining were obtained from meteorological stations and Google Maps. The large forest fires were investigated with descriptive statistics. Correlation, regression with generalized models, and factor analyses were performed. It was discovered that the rate of spread is particularly related to the wind direction, wind speed, and stand canopy. The most important factors affecting the behavior of large forest fires were determined as (1) stand age, (2) stand canopy, (3) wind direction, (4) wind speed, (5) altitude, and (6) aspect, and 76% of fire behavior is linked to these factors. Moreover, a forest fire behavior index (FFBI) was developed for large forest fires. They were categorized into three classes using the FFBI, and the characteristics of each class were identified. Finally, the findings were discussed, and suggestions for fire management were presented.