10-05-2021 | Regular Paper | Issue 5/2021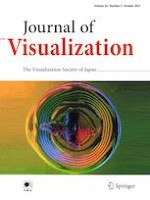 FaultTracer: interactive visual exploration of fault propagation patterns in power grid simulation data
Journal:
Authors:

Tianye Zhang, Zexian Chen, Zhe Zhao, Xiaonan Luo, Wenting Zheng, Wei Chen
Important notes
Supplementary Information
Publisher's Note
Springer Nature remains neutral with regard to jurisdictional claims in published maps and institutional affiliations.
Abstract
The modern power grids are vulnerable to faults. Without proper management and control methods, a single fault could result in the entire malfunction of the power grid, resulting in huge economic loss. Power grid simulation offers a cost-effective way to simulate possible faults. By analyzing the propagation patterns of different faults, analysts can make corresponding plans for different situations in advance. However, fault propagation analysis relies heavily on human expertise and is always performed manually based on the simulation results. To address this problem, we introduce FaultTracer, a visual analysis system that supports interactive exploration of fault propagation patterns in power grid simulation data. We propose an advanced statistical quality control theory-based anomaly detection method to identify the abnormal bus status caused by the fault. Novel visual representations for multi-dimensional time series are also introduced to display the simulation details and the anomaly detection process. Propagation of the fault is revealed by partitioning the simulation into different stages according to the abnormal status of buses. The effectiveness of FaultTracer is demonstrated by the case studies.
Graphic abstract
×