07-09-2019 | Issue 2/2020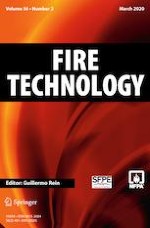 Finite Element Modelling of Post-tensioned Timber Beams at Ambient and Fire Conditions
Journal:
Authors:

Hailey Quiquero, John Gales, Anthony Abu, Rwayda Al Hamd
Important notes
Publisher's Note
Springer Nature remains neutral with regard to jurisdictional claims in published maps and institutional affiliations.
Abstract
An increased environmental conscientiousness in society and the abundance of timber in Canada has inevitably led to the desire for more timber construction. In order to increase the opportunity for timber products in construction, novel building systems such as post-tensioned (PT) timber have been developed. Limited development on numerical modelling has been done on PT timber systems for the optimization of design for fire performance. In industry, there is need for a modelling software capable of approximating complex timber system behaviours that is accessible to practitioners. This research program serves to evaluate the current capabilities or shortcomings of modelling PT timber in both ambient and fire conditions, and to develop a methodology for analyzing the performance of the system. Several numerical models of PT timber beam tests are developed and validated using general purpose FEM software ABAQUS. This software is a good research tool and the lessons learned may be used to refine an accessible model for practitioners. Various material definitions are compared including isotropic and orthotropic models. The numerical models show highly promising results for demonstrating the loading and failure behaviour of PT timber beams. Material property directionality is paramount, captured best with the use of Hill's Potential Function for non-elastic behaviour. Ambient beam tests are modelled with accurately demonstrated load–deflection behaviour and peak loads are computed to within 5% of experimentally recorded values. For PT timber beam standard fire furnace tests, beam failure times are modelled within 3 min of experimental beam failure times for various fire exposure durations (about 5%), and load–deflection behaviour and failure mechanisms are accurately demonstrated. Thermal gradients align with the recorded thermocouple readings and char depths are computed within 4 mm of the observed layers.