31-07-2020 | Short Paper | Issue 6/2020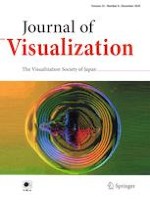 Flow patterns of dual-incident shock waves/turbulent boundary layer interaction
Journal:
Authors:

Xin Li, Hui-jun Tan, Yue Zhang, He-xia Huang, Yun-jie Guo, Zheng-kang Lin
Important notes
Publisher's Note
Springer Nature remains neutral with regard to jurisdictional claims in published maps and institutional affiliations.
Abstract
The ice-cluster-based planar laser scattering technique, a high spatiotemporal resolution technique, is used to obtain the fine structures of dual-incident shock waves/turbulent boundary layer interaction. A double wedge produces these two incident shock waves. Three different interval distances between the incident shock waves are examined to obtain the influence of the second shock wave on the entire flow-field configuration. The overall flow pattern of dual-incident shock wave/turbulent boundary layer interaction flow is shown dominated by a quasi-triangular separation when the two shock waves intersect at the wall. As the interval distance increases, a trapezoid separation appears and finally no apparent flow separation occurs in the turbulent boundary layer.
Graphic abstract
×