Published in: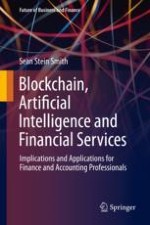 2020 | OriginalPaper | Chapter
1. Foreword & Introductory Information
Abstract
There has been a large amount written and spoken about artificial intelligence, blockchain technology, and the implications that these technology tools will have on the accounting profession in both the near and long term. One just has to look at the frothy and volatile nature of the cryptocurrency, on top of the introduction of hundreds of new coins, for potential evidence of market conditions overheating. Such a large amount of analysis and speculation may appear to some as the symptoms and stages of a bubble or over excitement in the marketplace, but upon further review this does not appear to be the case. While technology has played an important role in the accounting and finance profession since the beginning of the computer age, there are several fundamental characteristics that differentiate these technologies from earlier iterations. What this book attempts to do, however, is to not only breakdown these sometimes amorphous technology concepts, but also analyze the implications of these technology tools and platforms, and to finally project possible implications of these tools on the financial services profession.