18-05-2020 | Original Paper | Issue 1/2021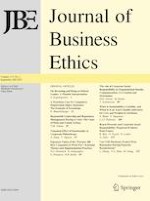 Frequent CEO Turnover and Firm Performance: The Resilience Effect of Workforce Diversity
Journal:
Authors:

Youngsang Kim, Sophia Soyoung Jeong, Daphne W. Yiu, Jinhee Moon
Important notes
Electronic supplementary material
Publisher's Note
Springer Nature remains neutral with regard to jurisdictional claims in published maps and institutional affiliations.
Abstract
CEO turnover (or succession) is a critical event in an organization that influences organizational processes and performance. The objective of this study is to investigate whether workforce diversity (i.e., age, gender, and education-level diversity) might have a resilience effect on firm performance under the frequency of CEO turnover. Based on a sample of 409 Korean firms from 2010 to 2015, our results show that firms with more frequent CEO turnover have a lower firm performance. However, firms with more gender and education-level diversity could buffer the disruptive effect of frequent CEO turnover on firm performance to offer a benefit to the organization. Our theory and findings suggest that effectively managing diverse workforce can be a resilience factor in an uncertain organizational environment because diverse workforce has complementary skills and behaviors that can cope better with uncertainty and signals social inclusion of an organization, thus fostering a long-term exchange relationship. These findings contribute to the literature on CEO turnover (or succession) and diversity.