01-08-2014 | Research Report | Issue 3/2014 Open Access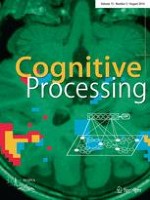 From the heart: hand over heart as an embodiment of honesty
Journal:
Authors:

Michal Parzuchowski, Aleksandra Szymkow, Wieslaw Baryla, Bogdan Wojciszke
Important notes
This article is part of the Special Section on "Embodied Social Cognition" guest-edited by Fernando Marmolejo Ramos and Amedeo Dangiulli.
Abstract
Motor movements increase the accessibility of the thought content and processes with which they typically co-occur. In two studies, we demonstrate that putting a hand on one's heart is associated with honesty, both perceived in others and shown in one's own behavior. Target persons photographed when performing this gesture appeared more trustworthy than the same targets photographed with both hands down (Study 1). Participants who put their hand on their hearts were more willing to admit their lack of knowledge (Study 2), compared to when they performed a neutral gesture. These findings replicate and extend the notion that bodily experience related to abstract concepts of honesty can influence both perceptions of others, and one's own actions.