03-01-2021 | Regular Paper | Issue 3/2021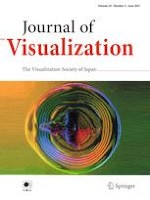 Gaussian mixture model-based target feature extraction and visualization
Journal:
Authors:

Ji Ma, Jinjin Chen, Liye Chen, Xingjian Zhou, Xujia Qin, Ying Tang, Guodao Sun, Jiazhou Chen
Important notes
Publisher's Note
Springer Nature remains neutral with regard to jurisdictional claims in published maps and institutional affiliations.
Abstract
Effective extraction and visualization of complex target features from volume data are an important task, which allows the user to analyze and get insights of the complex features, and thus to make reasonable decisions. Some state-of-the-art techniques allow the user to perform such a task by interactively exploring in multiple linked parameter space views. However, interactions in the parameter space using trial and error may be unintuitive and time-consuming. Furthermore, switching between multiple views may be distracting. Some other state-of-the-art techniques allow the user to extract the complex features by directly interacting in the data space and subsequently visualize the extracted features in 3D view. They are intuitive and effective techniques for the user, as the user is familiar with the data space, and they do not require many trial and error to get the features. However, these techniques usually generate less accurate features. In this paper, we proposed a semiautomatic Gaussian mixture model-based target feature extraction and visualization method, which allows the user to quickly label single or multiple complex target features using lasso on two slices of the volume data and subsequently visualize the automatically extracted features in 3D view. We have applied it to various univariate or multivariate volume datasets from the medical field to demonstrate its effectiveness. Moreover, we have performed both qualitative and quantitative experiments to compare its results against the results from two state-of-the-art techniques and the ground truths. The experimental results showed that our method is able to generate the closest results to the ground truth.
Graphic abstract
×