01-04-2021 | Editorial | Issue 5-6/2021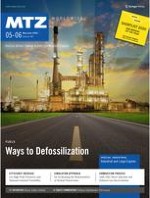 Genuinely Green or Greenwashing?
Journal:
Author:

Marc Ziegler
Advertising slogans like "fairly traded" or "climate-neutral delivery" have been around for quite a while. It is mainly the large suppliers that make these claims about the alleged climate friendliness of their products, and they are generally intended to give the impression that the products are carbon neutral. However, the claims are not backed up by actual environmental concerns, but by trading in CO 2 certificates. Emissions are not being reduced, but moved elsewhere. ...