2016 | OriginalPaper | Chapter
54. Gold Investment Account in Malaysia: Comparative Review of Gold Investment Scheme Between Maybank Bhd. and Genneva Malaysia Sdn. Bhd.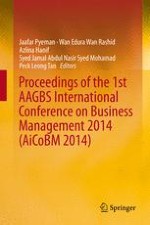 Read first chapter
Authors: H. A. Zainal-Abidin, P. L. Tan
Publisher: Springer Singapore
Abstract
The gold investment account is offered by conventional banks in Malaysia and is particularly popular among the small-time investors who are interested in gaining from the increase in gold price. It allows investors to buy as low as 1 g of gold. It also provides convenience for investors not to retain the physical gold themselves due to security issues as well as storage costs. Furthermore, dealing with banks in gold transactions might somewhat guarantee the authenticity of the gold, and it is unlikely for banks to go bankrupt as they are under the purview of the central bank, Bank Negara Malaysia (BNM), compared to dealing with other gold trading companies or jewellery stores. At the same time, gold investors in Malaysia also invested in private gold investment companies such as Genneva Malaysia Sd. Bhd. (Genneva). However, the Genneva gold trading scheme is deemed as a scam by the BNM and is currently pending court hearings. Nevertheless, this paper shows that there are similarities between the gold investment account system by conventional banks and the Genneva gold trading scheme. The similarities between the two are alarming and might suggest the vulnerability of the current gold investment system offered by Malaysian banks, especially during economic downturn. It will also open up discussions on the possibility for various improvements that could be implemented to reduce the risks in the gold investment account faced by both the investors and banks.