2017 | OriginalPaper | Chapter
Graphical Programming Interface for Enabling Non-technical Professionals to Program Robots and Internet-of-Things Devices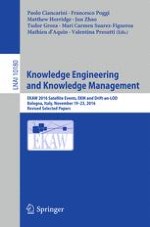 Read first chapter
Authors: Igor Zubrycki, Marcin Kolesiński, Grzegorz Granosik
Publisher: Springer International Publishing
Abstract
This paper presents a graphical programming interface that enables non-technical professionals to program robots. Increasingly, robots are used by non-technical persons, such as service workers, therapists or marketers and graphical programming enables them to adjust robots to the situational needs through intuitive but expressive ways.
We present our implementation of graphical environment for programming a set of internet-of-things (IoT) devices and robots for therapists of autism. It is based on Robot Operating System (ROS) and Snap, and is called Robokol. Compared to previous solutions our system is easily extensible to new devices, with an interface enabling plug-and-play device discoverability and uses nonproprietary, well-known tools.
We detail two use cases of our interface, one where therapists of autism create sense-act loops for sensory therapy employing robot-like or IoT devices, and second where Robokol is used to create interfaces for Wizard-of-Oz scenario with robots.