01-02-2019 | Cover Story | Issue 1-2/2019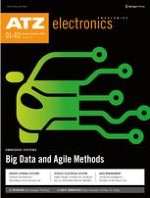 "Graphics processors are replacing CPUs in automated vehicles"
Journal:
Author:

Andreas Burkert
Autonomous driving poses extremely complex and challenging problems, explains Rob Csongor, Vice President of Autonomous Machines at Nvidia. He recommends that developers use powerful and energy-efficient computer systems that employ several types of processor. Central processing units exist alongside graphics controllers and deep learning accelerators. Highly automated driving functions are barely possible without the parallel computing power of modern graphics processors. ...