19-08-2017 | Original Article | Issue 4/2019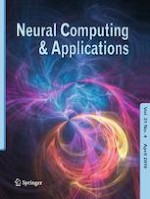 Handwritten Urdu character recognition using one-dimensional BLSTM classifier
Journal:
Authors:

Saad Bin Ahmed, Saeeda Naz, Salahuddin Swati, Muhammad Imran Razzak
Abstract
The recognition of cursive script is regarded as a subtle task in optical character recognition due to its varied representation. Every cursive script has different nature and associated challenges. As Urdu is one of cursive language that is derived from Arabic script, that is why it nearly shares the similar challenges and complexities but with more intensity. We can categorize Urdu and Arabic language on basis of its script they use. Urdu is mostly written in Nasta'liq style, whereas Arabic follows Naskh style of writing. This paper presents new and comprehensive Urdu handwritten offline database name Urdu-Nasta'liq handwritten dataset (UNHD). Currently, there is no standard and comprehensive Urdu handwritten dataset available publicly for researchers. The acquired dataset covers commonly used ligatures that were written by 500 writers with their natural handwriting on A4 size paper. UNHD is publically available and can be download form
https://​sites.​google.​com/​site/​researchonurdula​nguage1/​databases
. We performed experiments using recurrent neural networks and reported a significant accuracy for handwritten Urdu character recognition.