Published in: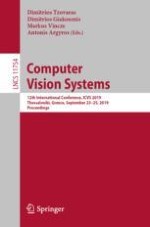 2019 | OriginalPaper | Chapter
Hardware Accelerated Image Processing on an FPGA-SoC Based Vision System for Closed Loop Monitoring and Additive Manufacturing Process Control
Abstract
In many industrial sectors such as aeronautics, power generation, oil & gas, complex metal parts especially the critical ones are constructed and manufactured for a very long lifespan (more than 10 years). 4D Hybrid, an EU research project develops a new concept of hybrid additive manufacturing (AM) modules to ensure first time right production. To achieve that, the in-line process monitoring activity can be persistently realized by a complex sensing and vision system mounted on the equipment to ensure that the process responds to nominal operating conditions. This paper presents concepts and design of the vision system for process monitoring activities with hardware accelerated image processing by using camera hardware based on SoC FPGA devices, a hybrid of FPGA and ARM-based Cortex-A9 dual core CPU.