Published in: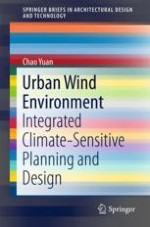 2018 | OriginalPaper | Chapter
1. High-Density Planning and Challenges
Abstract
This introductory chapter intends to answer two key questions that set up the foundation of this book: (1) why high-density urban planning is a good and essential way for sustainable urban development, and (2) why it is necessary to address wind environmental issues, in terms of healthy cities and human well-being, in high-density urban planning. A broad review of literature on the concepts and mechanism of urbanization and suburbanization, as well as their impact on energy and land consumption, and on urban climate is introduced. The review shows that high-density urban development requires less energy and land use than others to achieve the same human development under current trend and climate change atmosphere, thereby is considered as an attractive alternative for the future urban development. It also indicates that the resultant urban wind environment under the current high-density planning contributes to negative environmental issues such as poor natural ventilation and air quality, which significantly affect the well-being of urban dwellers. Findings from the review clarify the gap between existing modeling method at various spatial scales and practical planning and design. This chapter ends with the key objectives, as well as the overall organization of the book.