29-06-2020 | Original Research | Issue 13/2020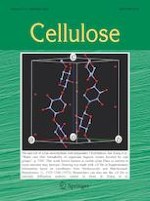 High-performance yarn supercapacitor based on directly twisted carbon nanotube@bacterial cellulose membrane
Journal:
Authors:

Wenbo Wang, Yuan Yang, Zeqi Chen, Zhongmin Deng, Lingling Fan, Wei Guo, Jie Xu, Zhenghua Meng
Important notes
Publisher's Note
Springer Nature remains neutral with regard to jurisdictional claims in published maps and institutional affiliations.
Abstract
With the rapid development of flexible electronic device, yarn supercapacitors (YSCs) as one kind of flexible energy storage devices are attracting more and more attention. Carbon nanotube (CNT) and conductive polymers are widely investigated as potential active materials in energy storage field. Bacterial cellulose (BC) nanofiber is one of highly promising alternatives to the flexible substrates. Hence, an all-solid-state YSC is successfully fabricated via twisting CNT@BC membrane and electrochemically depositing polypyrrole. The proposed YSC demonstrates a high areal capacitance of 458 mF cm−2 at a current density of 0.8 mA cm−2 as well as a robust cycling stability (no significant degradation in capacitance after 2000 cycles). Moreover, the proposed YSC is comparatively flexible, confirming it as a promising power source candidate for portable and wearable electronics.
Graphic abstract
×