19-02-2019 | Issue 5/2019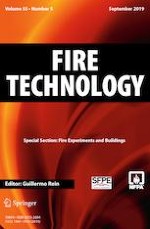 High-Strength Concrete Containing Recycled Coarse Aggregate Subjected to Elevated Temperatures
Journal:
Authors:

P. Pliya, D. Cree, H. Hajiloo, A.-L. Beaucour, M. F. Green, A. Noumowé
Important notes
Publisher's Note
Springer Nature remains neutral with regard to jurisdictional claims in published maps and institutional affiliations.
Abstract
High-strength concrete (HSC) containing recycled coarse aggregate (RCA), as a partial replacement of natural coarse aggregate, is tested in this paper to have information on RCA concrete behavior at high temperature. The high-temperature mechanical properties were investigated with reference to a number of parameters, such as initial moisture content, ductility, heating rate, and preloading. Various factors including heating rates, moisture content, and the effects of preloading were investigated. Displacement measurements were obtained with the non-contact optical technique of digital image correlation. A scanning electron microscope (SEM) was used to view the fractured surfaces of the RCA concrete. Concrete specimens containing 100% of natural limestone aggregate or 15 and 30% (by volume) replaced with recycled aggregate were cast and heated up to 550–600°C with different heating rates (1.5, 2.0 and 10.0°C/min). A slight decrease in the compressive strength was observed (at room temperature, i.e. after cooling down to room temperature) as an effect of partially replacing natural aggregate with recycled aggregate. Nearly all HSC containing coarse RCA explosively spalled. The SEM images showed that most of the RCA concrete fractures were located along the interfacial transition zones. It appears, therefore, that increasing the replacement ratio may contribute to reducing the risk of explosive spalling in high-strength concrete.