18-01-2021 | Issue 2/2021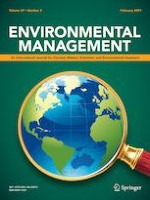 Hooves on the Beach; Horses Disrupt the Sand Matrix and Might Alter Invertebrate Assemblages on Beaches
Journal:
Authors:

Madison Evans-Clay, Nick Porch, Grainne Maguire, Michael A. Weston
Important notes
Supplementary information
Publisher's note
Springer Nature remains neutral with regard to jurisdictional claims in published maps and institutional affiliations.
Abstract
Beaches are under increasing pressure from a wide range of anthropogenic threats, including human trampling, vehicular crushing, and horse riding/training. The impacts of horses on beaches are unknown. We index the relative abundance, diversity and assemblage composition of beach invertebrates at paired sites with and without horses at nine beaches (locations) across Victoria, Australia. Horses were more common at sites where they were allowed and sites (horse versus no horse) within beaches were well matched, having similar slope, seaweed coverage, human and dog activity—attributes which varied among locations. At sites with horse activity, there was less sand compaction in the upper beach (above the previous high tide) suggesting horses disrupt (i.e. mobilise) the sand matrix there. While invertebrates sampled by pitfall traps did not differ in richness or abundance between horse and no horse sites, the assemblage composition differed between horse/no horse sites, at seven of nine locations. Core samples revealed no differences in assemblages, but a greater richness of invertebrates at sites without horses, and a general but not universal pattern for a greater abundance of invertebrates at sites without horses. This study shows that horses disrupt the sand matrix on beaches and might alter assemblage structures of surface invertebrates, and richness and abundance of burrowing invertebrates, at many beaches. The extent to which this alteration compromises the function of sandy shore food webs should be the subject of further, experimental study.
×