24-01-2020 | Original Empirical Research | Issue 4/2020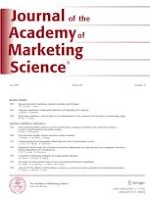 How and when weather boosts consumer product valuation
Authors:

Tobias Schlager, Emanuel de Bellis, JoAndrea Hoegg
Important notes
Electronic supplementary material
Gergana Nenkov served as Area Editor for this article.
Publisher's note
Springer Nature remains neutral with regard to jurisdictional claims in published maps and institutional affiliations.
Abstract
Weather is an ever-present force in consumers' daily lives, yet marketing lacks a comprehensive understanding of how and when it affects consumers and businesses. The current research investigates the effect of weather, a ubiquitous environmental cue, on consumers' valuation of products. A large-scale field study and four experiments demonstrate that weather affects product valuation but only under particular conditions. In line with a process account drawing on mental simulation of product use, product valuation increases only if (1) the product is associated (vs. not associated) with a given weather state, as the match of product and weather facilitates mental simulation, and (2) the product is perceived as attractive (vs. unattractive), as mental simulation highlights both positive and negative product characteristics. We test three weather states—sunshine, snowfall, and rain—and find that our effects emerge for sunshine and snowfall but not for rain, as the latter does not enhance mental simulation. The findings advance literature on the effects of environmental cues and mental simulation and guide firms on how to increase consumers' valuation of products by weather-related measures.