01-01-2021 | Research | Issue 1-4/2021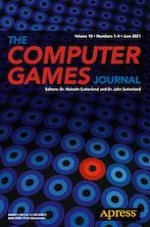 How Randomness Affects Player Ability to Predict the Chance to Win at
PlayerUnknown's Battlegrounds

(PUBG)
Journal:
Authors:

Piotr Gałka, Artur Strzelecki
Abstract
This paper discusses how random factors affect player ability to predict the chance of winning the video game
PlayersUnknown's Battlegrounds
(PUBG) which is a genre of the
Battle Royale
online video game. The purpose of this study is to investigate the influence of random factors such as location, air drop, playzone, and weapon accuracy on the chance to win at PUBG. The study tested and used the
random effects model
where location, air drop, playzone, and weapon accuracy are classified as external factors that influence a perceived randomness in the game. Perceived randomness and perceived skills are predictors of the player's chance to win at this game. The proposed research model was tested by the
partial least squares regression
method of
structural equation modelling
. The study utilized an online survey to obtain data from 128 PUBG players. The data set was analyzed using SmartPLS 3 software. Results showed that the factor that best predicted levels of perceived randomness was weapon accuracy, followed by the playzone feature. The chance to win is predicted by the perceived randomness of the game as well as the perceived skill of the player. The findings presented in this paper shed light on the concept that randomness factors may determine the likelihood of winning at PUBG and may be relevant and of interest for players and spectators of other e-sport games.