2012 | OriginalPaper | Chapter
How sustainable are the growth strategies of sustainability entrepreneurs?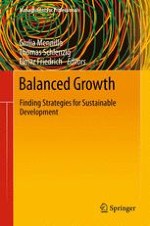 Read first chapter
Author: Liudmila Nazarkina
Publisher: Springer Berlin Heidelberg
Sustainability-driven firms, or firms in the sustainable lifestyle industry producing environmentally friendly and socially just goods and services, pursue a range of growth strategies, including organic growth, acquisitive growth, equity sale to strategic investors, strategic alliances, franchising, and licensing. Each of these growth options may be socially, environmentally, and financially sustainable or unsustainable, depending on the growth strategy arrangements, such as the source and type of funding, as well as on the organizational structure and control. Sustainability entrepreneurs, as well as conventional entrepreneurs seeking socially, environmentally, and financially sustainable growth for their firms, should compare the specific organizational and financial arrangements of growth strategy alternatives and their wider sustainability implications.