2009 | OriginalPaper | Chapter
How to Improve Internet?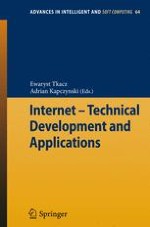 Author: Daniel Jachyra
Publisher: Springer Berlin Heidelberg
The Internet helps us and makes our lives easier. It's very useful in many aspects of our daily lives and offers as many possibilities as the number of ideas every Internet users may have. What else can be done to this helpful tool better? There are many ways to improve Internet, like: technical improvement, limited access to web content, fight against piracy, better search algorithms, catching cyber criminals, control of information overload (spam), and increase users awareness. In recent history the television was a window to the world, now it is computer with Internet connection. It's worth to take care of Internet to be more and more useful tool to better satisfy humans needs.