24-11-2020 | Issue 3/2021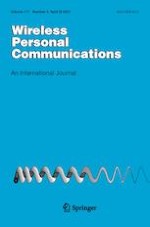 How User Engagement Metrics Ameliorate the Web QoE?
Journal:
Authors:

Nawres Abdelwahed, Asma Ben Letaifa, Sadok El Asmi
Important notes
Publisher's Note
Springer Nature remains neutral with regard to jurisdictional claims in published maps and institutional affiliations.
Abstract
User engagement in general is an interpretation of an individual's reaction to an offer (a service, a product, an application). We can determine a person's degree of commitment directly by interacting with him or by observing his behavior. To measure the user engagement some actions can be interpreted such as clicks on links, comments and download of documents. In an other hand, we can measure the user satisfaction towards a web page using web QoE metrics such as Time to First Byte (TTFB), onLoad (Load Time) and Above the Fold (ATF). These metrics are commenly used to predict web QoE using Machine Learning (ML) algorithms. By comparing the two groups of metrics (user engagement and web QoE) we conclude that user engagaement metrics are closer to user desires, that's why in our work we focus on user engagement to predict user's satisfaction by predicting the Mean Opinion Score (MOS). Existing works dont use user engagement metrics in datasets to predict MOS, that's why in this paper, we propose to focus on user engagement to predict our MOS. To do so, we use the help of an existing dataset whose parameters are web QoE metrics. At first, we select metrics that have a direct relation with user enagement. Then, we refine their coefficients to obtain the best combination that gives a MOS very close to the real one (expressed directly by users). After that, we add a new column to the existing dataset that containes the new obtained engagement parameter. Finally, we apply different ML algorithms on our new dataset to predict the MOS and we conclude that decision tree is the best in our case.