2021 | OriginalPaper | Chapter
Hydrogen Peroxide Pretreatment of Lignocellulosic Biomass (Pepper Plant and Eggplant) for Anaerobic Digestion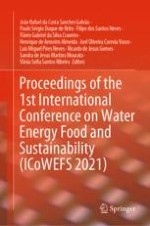 Read first chapter
Authors: K. Hamraoui, J. A. Siles, A. F. Chica, M. Ángeles Martín Santos, H. El Bari
Publisher: Springer International Publishing
Abstract
Since many years the anaerobic digestion (AD) process has been confirmed as an effective technique for converting organic material into methane-rich-biogas. Nonetheless, the complex lignocellulosic biomass (LB) structure impedes the ability of microorganisms to degrade and convert these compounds into biogas through AD. In this context, a pretreatment step is necessary to enhance LB degradability in order to achieve higher biogas production rate and yield. H2O2 of LB (such as pepper plants and eggplant) is a promising approach to increasing the production of biogas in AD among the different pretreatment methods.
This study reports the effects of hydrogen peroxide pretreatment (H2O2) on the C/N ratio and volatile fatty acids (VFA) of pepper plant and eggplant.
The optimal concentration of H2O2 for the use of pretreated pepper plant and eggplant plant was 3% and 1%,respectively reaching 709,5 ± 3,5g N/kg dry matter and 509,3 ± 2,93g N/kg dry matter.
The results showed that the concentration of soluble total nitrogen (STN) of LB increased from 46,0g ± 0,98 g N/kg dry matter to 61,5 ± 1,41 g N/kg dry matter of pepper plant at 3% (H2O2) and from 45,5 ± 0,48g N/kg to 60,7 ± 1,11 g N/kg dry sample of eggplant. Finally, the maximum VFA concentration was reached at 2% of H2O2 in pepper plant (160% higher than the value observed in the raw material) and at 3% of eggplant (238% VFA higher than the original substrate).