23-04-2021 | Issue 1/2021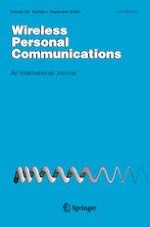 IARP: An Intelligent ACO-Based Routing Protocol with Multiple Mobile Sinks Support for Wireless Sensor Networks
Journal:
Authors:

Noureddine Moussa, Abdelbaki El Belrhiti El Alaoui
Important notes
Publisher's Note
Springer Nature remains neutral with regard to jurisdictional claims in published maps and institutional affiliations.
Abstract
Using a single fixed sink in wireless sensor networks (WSNs) creates the hotspot problem. Recently, the mobile sink technique is considered as a good solution to the hotspot problem. Mobile sinks travel physically in the network to collect data directly from special nodes, such as cluster heads (CHs). Find the optimal path for the mobile sink is of utmost importance in order to achieve energy efficiency. The ant colony optimization (ACO) algorithm has been founded to be a good solution to meet this objective. Whereas the traditional ACO algorithm and its versions do not restrict the spread of ants which consumes a lot of energy and makes the convergence speed slow. In this paper, we propose an Intelligent ACO-based Routing Protocol with multiple mobile sinks support for wireless sensor networks (named IARP). This proposed protocol divides the WSN into clusters where each one is managed by a CH. The CH selection is conceived in such a way to use the minimum control overhead and also avoid the greedy re-clustering process. It considers not only pheromone but also remaining energy and hop count heuristic parameters. As well, the scope of ants search is restricted to save a lot of energy. Additionally, we have conceived a fault-tolerant algorithm to resume the normal functionality of the network after the failure of critical nodes i.e. CHs. The proposed protocol is tested by using simulations. The results show that the proposed IARP can significantly improve the performance of WSNs compared to other benchmark protocols.