13-03-2020 | Research Article-Biological Sciences | Issue 6/2020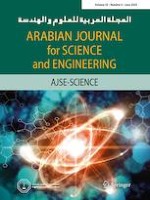 Identification and Bioactivities of Two Endophytic Fungi
Fusarium fujikuroi

and

Aspergillus tubingensis

from Foliar Parts of

Debregeasia salicifolia
Authors:

Sobia Nisa, Nimra Khan, Waqas Shah, Maimoona Sabir, Wajiha Khan, Yamin Bibi, Muhammad Jahangir, Irshad Ul Haq, Sadia Alam, Abdul Qayyum
Abstract
Endophytic fungi isolated from medicinal plants are important for production of antibiotics. They can produce secondary metabolites with diverse structures and activities.
Debregeasia salicifolia
is a plant of medicinal importance, and no report exists regarding isolation of endophytic fungi from it. This study was focused to isolate and identify culturable endophytic fungi from foliar parts of
D. salicifolia
and to determine their bioactivities. Molecular analysis resulted in identification of
Fusarium fujikuroi
,
Aspergillus tubingensis
and
Rhizopus oryzae
based on specific internal transcribed spacer primer (ITS1/ITS4). Our analysis revealed that all fungal endophytes possess antibacterial activity against Gram-negative and Gram-positive bacteria. Remarkably,
Rhizopus oryzae
at a concentration of 5 mg/mL efficiently restricted the growth of ATCC strain of
E. coli
in comparison with positive control ciprofloxacin.
Rhizopus oryzae
and
F. fujikuroi
at a concentration of 1000 µg/ml exhibited maximum antioxidant activity of 45% and 44%, respectively. They also showed antifungal activity ranging from 60 to 75% against
Aspergillus flavus
and
Aspergillus niger
. Our analysis of the fungal extracts through GC–MS indicated the presence of 21 compounds of diverse nature and structure. In conclusion, our study highlighted the potential of
D. salicifolia
to host a plethora of fungal endophytes that secrete potentially therapeutic bioactive metabolites