08-07-2020 | Original Paper | Issue 2/2021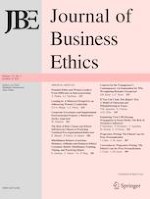 If You Can't Join 'Em, Report 'Em: A Model of Ostracism and Whistleblowing in Teams
Journal:
Authors:

Trevor M. Spoelma, Nitya Chawla, Aleksander P. J. Ellis
Important notes
When Floyd [Landis] saw that Lance [Armstrong] and [Andrew] Messick were going to continue to ostracize him… the fuse was lit.
—Tyler Hamilton and Daniel Coyle,
The Secret Race: Inside the Hidden World of the Tour de France
Publisher's Note
Springer Nature remains neutral with regard to jurisdictional claims in published maps and institutional affiliations.
Abstract
Unethical behavior coordinated and concealed by teams continues to represent a troubling and all-too-frequent occurrence in organizations. Unfortunately, those who are most knowledgeable about this behavior and thereby best suited to report it to authorities—the complicit members themselves—are susceptible to unique pressures that often discourage them from blowing the whistle. Team members rely on their teammates for relational and other beneficial resources, making it more difficult to potentially break those ties by snitching. However, we argue that the pressure to stay silent is alleviated for members who are ostracized by their team members. Drawing on social exchange theory, we theorize that ostracism decreases positive affect and increases negative affect, decreasing individuals' communion striving motivation and, in turn, increasing the propensity to blow the whistle. In Study 1, we examined the link between ostracism and whistleblowing utilizing a field sample of diverse employees surveyed over time. In Study 2, we built upon Study 1 and conducted a lab study to examine affect and communion striving motivation as serial mediators. Results were generally supportive of our arguments, although we did not find support for the mediating effect of negative affect.