22-01-2020 | Issue 4/2020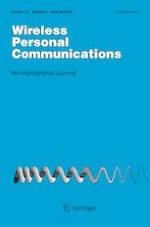 Impact of Rain Attenuation to Ka-Band Signal Propagation in Tropical Region: A Study of 5-Year MEASAT-5's Beacon Measurement Data
Journal:
Authors:

Fazdliana Samat, Mandeep Singh Jit Singh
Important notes
Publisher's Note
Springer Nature remains neutral with regard to jurisdictional claims in published maps and institutional affiliations.
Abstract
The significance uses of Ka-Band and higher frequencies is due to high bandwidth demand from internet users, nevertheless, these high frequencies are susceptible to attenuation impairment dominantly due to rain. While the quality of received signal at consumer terminals (which is normally equipped with smaller antenna size) is important, the quality and availability of signal at earth station gateway is more important because the gateway serves the entire network of remote sites. If the signal at gateway is not available, the entire network will be affected. This paper presented the Ka-Band signal propagation data collected from MEASAT-5 satellite beacon tracking measurements for a period of 5 years. The data was collected at two gateway stations in Malaysia, Cyberjaya and Rawang, at 20.2 GHz frequency using 7.3 m diameter parabolic antenna. The antenna was located approximately 3 m above the ground with vertical polarization and with elevation angle of 68.8°. From the analysis of the rain intensity at the locations, Rawang experienced more intense rainfall which was an average of 85.2 mm/h than Cyberjaya which was 78 mm/h in average year from 2014 to 2018. The lower rain intensity, high elevation angle, vertical polarization and the high antenna gain configurations resulted in a reasonable attenuation at 0.01% of outage time which were 26 dB at Rawang and 17 dB at Cyberjaya. Therefore, it is observed that a low percentage of the Ka-band signal loss of over 0.01 percentage of time with reasonable attenuation can be achieved using the specified configuration.