01-09-2017 | Issue 11/2017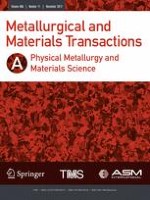 Influence of Heavy Fermion Ytterbium Substitution on the Electronic and Crystal Properties of the Frustrated Magnet CuFeO2 Oxide
Author:

Osman Murat Ozkendir
Important notes
Manuscript submitted November 28, 2016.
Abstract
The influence of heavy fermion Ytterbium substitution was investigated on the crystal, electronic, and magnetic properties of CuFeO
2
with the general formula Yb
x
Cu
1−

x
FeO
2
. The results of the crystal structure study revealed polycrystalline formations in the sample. The electronic and magnetic properties of the samples were studied using X-ray absorption spectroscopy (XAS) and X-ray magnetic circular dichroism (XMCD) techniques. Both XAS and XMCD revealed that the substituted Yb atoms govern the entire phenomena with their narrow 4
f
levels by forming broader molecular bonds with the 3
d
levels of the transition metals. Owing to the prominent changes caused by the activity of the 4
f
electrons in the crystal structures, Yb atoms were determined to be the main "role player" in the phase transitions. XMCD measurements were performed at room temperature 300 K (27 °C) to determine the magnetic properties of the samples and, except for CuFeO
2
(
x
= 0.0), the samples were observed to be ordered magnetically (mainly ferrimagnetic) in the bulk.