2009 | OriginalPaper | Chapter
Information and Semantics in Databases and on the Web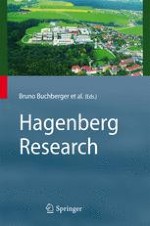 Read first chapter
Authors: Roland Wagner, Josef Küng, Birgit Pröll, Christina Buttinger, Christina Feilmayr, Bernhard Freudenthaler, Michael Guttenbrunner, Christian Hawel, Melanie Himsl, Daniel Jabornig, Werner Leithner, Stefan Parzer, Reinhard Stumptner, Stefan Wagner, Wolfram Wöß
Publisher: Springer Berlin Heidelberg
The world we are living in is predominated by
information
affecting our business as well as private lives and thus, the time we are living in is commonly referred to as
"information age"
or
"knowledge age"
. Information and
knowledge
, the latter providing the additional potential to infer new knowledge, are contained in
databases
, ranging from traditional ones storing structured data, via, knowledge bases, semantic networks, and ontologies up to the World Wide Web (WWW), which can be regarded as a huge distributed database following the hypertext paradigm of linked information, containing unstructured respectively semi-structured data.
Information systems
enable the retrieval of information and knowledge stored in their database component, e.g., via search engines for the WWW case. Current research approaches enable the management of
semantics
, i.e., the meaning of data, e.g., the Semantic Web aiming at making information on the WWW interpretable for machines.