20-06-2020 | Original Research | Issue 13/2020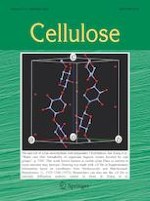 Insight into cold-active xylanase production and xylan degradation pathways in psychrotrophic
Acinetobacter

sp. HC4 from the cold region of China
Journal:
Authors:

Hailian Zang, Xiaopeng Du, Jinming Wang, Yi Cheng, Yue Wang, Shanshan Sun, Xinyue Zhao, Dapeng Li, Huan Zhang, Chunyan Li
Important notes
Electronic supplementary material
Hailian Zang and Xiaopeng Du contributed equally to this work.
Publisher's Note
Springer Nature remains neutral with regard to jurisdictional claims in published maps and institutional affiliations.
Abstract
Hemicellulose is one of the three main components of cornstalk, and xylan is the primary component of hemicellulose. Current research on these materials is mostly concentrated on mesophilic or thermophilic microorganisms that degrade xylan. However, the low temperature and dry climate of cold regions limit the rapid biodegradation of xylan and have become limiting factors in cornstalk resource utilization. This study reports a psychrotrophic bacterial strain isolated from soil in northeast China and identified as
Acinetobacter
sp. HC4, which can produce xylanase that is active at low temperatures. To increase the production of this xylanase, fermentation conditions were optimized using the Box-Behnken design of the response surface methodology. The maximal xylanase activity occurred at 15.4 °C and pH 8.39 with a xylan concentration of 12.8 g L
−1
and an incubation time of 65.5 h. In addition to xylose and xylooligosaccharides, 19 compounds were detected by HPLC, GC–MS and FTIR during the xylan degradation process mediated by psychrotrophic
Acinetobacter
sp. HC4. Furthermore, based on these data, several possible xylan degradation pathways in strain HC4 were proposed to help clarify the mechanisms of xylan biodegradation. The results of this study not only describe a valuable psychrotrophic xylan-degrading strain but also offer meaningful information for further investigation of the microbial degradation mechanism of cornstalk in cold regions.
Graphic abstract
×