2010 | OriginalPaper | Chapter
Intelligent Adaptation and the Nature of Software Changes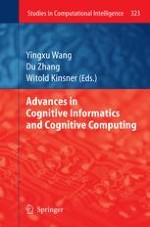 Read first chapter
Author: Paolo Rocchi
Publisher: Springer Berlin Heidelberg
A broad variety of internal and external entities solicit managers to update software programs in a business. Organizational measures frequently are not in line with the needs, and software maintenance still makes a hot problem in companies and institutions.
There are numerous theoretical studies related to software evolution processes but the origins of software evolution do not seem completely clear. There are contradictory opinions on the argument, some deem a software update as an accident or an occasional disturb, others consider software maintenance as a systematic phase of software implementation. The intention of this paper is to scrutinize the root-causes of software evolutions so that one can be fully conscious of the nature of software changes and can handle practical countermeasures in more appropriate manners.
In a preliminary stage we develop two broad, referential notions: the human intelligence and the information system, and we attempt to see how both of them contribute to the successful adaptation of work organizations. Later we see how software programs are significantly involved in the adaptation process just seen; how they contribute to the continuous evolution of companies and organizations.
Finally we see viable suggestions for the management of software development and maintenance which are deduced from the preliminary theoretical frame.