01-10-2019 | Interview | Issue 6/2019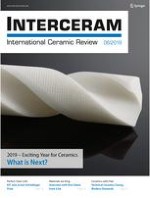 Interview with Dror Danai from XJet: "Materials are King"
At this year's Ceramics UK we talked to Dror Danai, Chief Business Officer of the company XJet, about their metal and ceramic additive manufacturing technologies and solutions. Founded in 2005, XJet has developed and introduced the nano particle jetting technology. Key points of the interview were advantages of nanoparticle jetting compared to conventional powder technologies, applications for healing breast cancer in a very early stage, main ways to implement AM into a company's production cycle and, of course, the future of AM.
×
...