2021 | OriginalPaper | Chapter
Investors Embrace Gender Diversity, Not Female CEOs: The Role of Gender in Startup Fundraising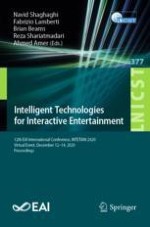 Read first chapter
Authors: Christopher Cassion, Yuhang Qian, Constant Bossou, Margareta Ackerman
Publisher: Springer International Publishing
Abstract
The allocation of venture capital is one of the primary factors determining who takes products to market, which startups succeed or fail, and as such who gets to participate in the shaping of our collective economy. While gender diversity contributes to startup success, most funding is allocated to male-only entrepreneurial teams. In the wake of COVID-19, 2020 is seeing a notable decline in funding to female and mixed-gender teams, giving raise to an urgent need to study and correct the longstanding gender bias in startup funding allocation.
We conduct an in-depth data analysis of over 48,000 companies on Crunchbase, comparing funding allocation based on the gender composition of founding teams. Detailed findings across diverse industries and geographies are presented. Further, we construct machine learning models to predict whether startups will reach an equity round, revealing the surprising finding that the CEO's gender is
the
primary determining factor for attaining funding. Policy implications for this pressing issue are discussed.