01-09-2019 | Guest Commentary | Issue 9/2019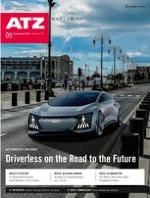 Is It Possible to Determine the Useful Lifetime for Vehicles?
Journal:
Author:

Hans-Hermann Braess
Following my comment column in ATZ 7-8/2015, which described how conflicting objectives and complexity were two of the main challenges facing the automotive industry, today I am considering the important concept of the ideal useful life of a road vehicle, which is closely linked to the subject of sustainability. Lifetimes in the natural world vary from one day for a mayfly and a maximum of 200 years for a tortoise to more than 1000 years for a giant redwood tree. By contrast the life expectancy of people in the industrial nations is increasing from one decade to the next. In 1900 German men could expect to live to the age of 47, while by 1950 this had increased to 72. People born in 2000 will have a life expectancy of 84 and there is now talk of an upper limit of 125 or maybe more. ...