2021 | OriginalPaper | Chapter
Is Learning by Teaching an Effective Approach in Mixed-Reality Robotic Training Systems?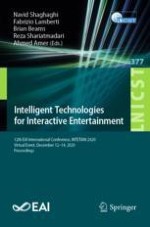 Read first chapter
Authors: Filippo Gabriele Pratticò, Francisco Navarro Merino, Fabrizio Lamberti
Publisher: Springer International Publishing
Abstract
In recent years, there has been an increasing interest in the extended reality training systems (XRTSs), including an expanding integration of such systems in actual training programs of industry and educational institutions. Despite pedagogists had developed multiple didactic models with the aim of ameliorating the effectiveness of knowledge transfer, the vast majority of XRTSs are sticking to the practice of adapting the traditional model approach. Besides, other approaches are started to be considered, like the Learning by Teaching (LBT), but for other kinds of intelligent training systems like those involving service robots. In the presented work, a mixed-reality robotic training system (MRRTS) devised with the capability of supporting the LBT is presented. A study involving electronic engineering students with the aim of evaluating the effectiveness of the LBT pedagogical model when applied to a MRRTS by comparing it with a consolidated approach is performed. Results indicated that while both approaches granted a good knowledge transfer, the LBT was far superior in terms of long-term retention of the information at the cost of a higher time spent in training.